The Acruity Team
We love our hometown and the people in it. We make it a priority to contribute to our community's success and we support others who do the same. Paying it forward is an important part of Acruity's mission.
---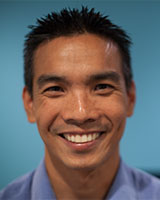 Darrin Eichorn

Co-Owner and CEO
Darrin has spent his entire career in customer service and management services. His areas of expertise include customer service management, time and data management, and excellent interpersonal and communication skills. Individual growth and team building are his primary focus. He excels at working with clients, partners, and teammates alike to find solutions to their problems.
Community involvement is also a hobby of Darrin's. He has been on the board of his neighborhood association, volunteered at a local food pantry, has a passion for animals having grown up on a Michigan dairy farm, and enjoys time spent with his wife and two daughters.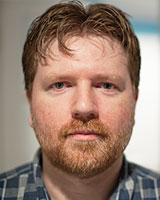 Roger Hunt

Co-Owner and CTO
Roger has always enjoyed the challenge of problem solving. Over the last 10 years, he's expanded his knowledge and expertise working with Microsoft platforms, Cisco gear, VMware, and many other technology related solutions. Roger excels at technical troubleshooting and resolution, as well as client communications and relations. He's always working towards developing the best solution to the problem while keeping clients his number one priority.
Roger is married to his high school sweetheart and they have 4 children. Roger's love for technology has been passed down to all of his kids. They've all learned how to use a computer by 2 years old and each enjoy having their very own! When he's not working, Roger enjoys fishing, working on his motorcycle, fixing cars and spending time with his wife and kids.
---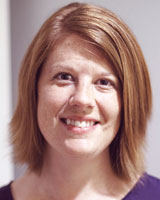 Leah Hunsberger

Operations Coordinator
A graduate of Goshen College, Leah has 10 years of project management and operations experience in the IT industry. She has overseen projects for private sector clients, as well as those in education, healthcare, utilities, and municipal government. She is a critical thinker and problem solver, and a friendly people-person who is adept at building relationships with clients, vendors, and collaborators.
Leah and her husband Brad love their dog, and enjoy living in Goshen where they are very involved with downtown. Leah organizes community volunteers for Goshen's monthly First Friday events. The pair have also worked together to remodel and flip two historic homes in downtown Goshen, in addition to remodeling their own home.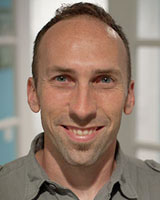 Matt Yordy

Director of MSP
Matt has over 18 years of IT experience including a background in Linux, data protection, and Internet infrastructure technologies. He received an Associates in Business Administration from Ivy Tech in 2000.
Matt has been married to his wife for 17 years. They live in Elkhart with their 4 kids: 2 sons and 2 daughters. Matt enjoys spending time with his family and rooting for his beloved Cubbies.
---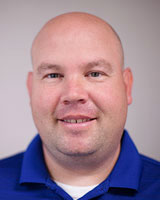 Chad Gerard

Network Engineer
Chad is a 2002 Graduate from Grace College in Winona Lake, IN with degrees in Business Administration and Management of Information Technology. He brings over a decade of IT industry experience including design, maintenance and troubleshooting of computer networks and hardware.
Chad lives in Osceola with his wife and daughter. His hobbies include playing golf, blackjack, and drinking beer.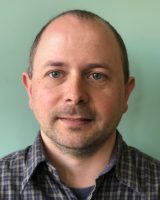 Ben Beyeler

Network Engineer
Ben enjoys solving technological puzzles and finding solutions that help others improve their work. His experience assisting non-profit organizations in Washington D.C. with their IT needs shaped his belief that technology should simply assist an existing vision. He has a bachelor's degree from Goshen College, where he studied business information systems.
When there are no tech puzzles to solve, Ben sharpens his brain by creating solutions to problems that don't exist, including hacking older devices for a new function, self-hosting, and energy monitoring. Outside of work he enjoys time with family, others, and the outside world. He enjoys volunteering with Goshen Funded, the Common Good Card and the Community Resilience Guild.
---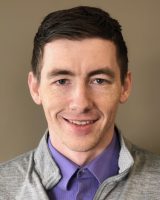 Matt Fraser

Network Engineer
Matt is a native from Detroit. He moved to the Michiana area 9 years ago. He has a daughter and a son. Matt's hobbies include playing basketball and volleyball multiple times per week.
Matt's IT experience is diverse and includes Office 365 migrations, setting up SIP conference phones and Sharepoint management.